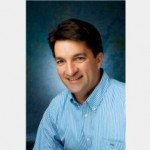 I am the executive director of Skylark: A Sexual Health + Care Clinic, serving Southeast Georgia in three locations and a mobile unit.  I have worked for the non-profit ministry since 1990, first serving on the original steering committee, then the board of directors, and as the founding executive director since June of 1992.
Unknowingly my passion for this ministry began in High School.  In 1979 my freshman year at Glynn Academy my Social Science Health Fair Project was entitled, "The Problems of Teen Pregnancy".  In 1987 while attending Christian Chapel in Tulsa, Oklahoma, the pastor, Richard Exley vexed me with the statement, "We are pro-life by conviction, but pro-choice by default".  It rang in my heart and I knew I could no longer ignore the 3,600 abortions occurring in the United States each day.  I joined that pastor many others on Saturdays to stand across the street from an abortion clinic and pray for women not to enter the facility.  I could never again ignore the issue of the Sanctity of Human Life.  It was real seeing women from Missouri, Kansas, Arkansas, Texas, and Oklahoma walk in for abortions.
1989 while completing my Pastoral Care and Counseling degree at Oral Roberts University, my senior paper unfolded as, "Help Wanted Fathers Needed in the Church".  All along I planned to seek to pastor a church.  Upon returning from a summer mission trip to Nigeria, my wife and I returned to Brunswick, Georgia, were I began working in a restaurant to provide for my family.  Soon I discovered a new friend, Barrie Parker, was gathering a group to start a pregnancy center.  What was meant to be a short term maybe five year project has consumed nearly half my life.
As a result of my involvement in this ministry, I have had the honor of serving on the Executive Committee and as a Regional Consultant for the affiliating group, Care Net (www.care-net.org).  From time to time I get to speak in area churches, civic organizations, and for events across the board.  Each year, I speak to thousands of youth primarily on the topic of pure relationships.  I am encouraged by the great number of youth that get it.
I thoroughly enjoy the opportunity to be an active participant in this change agency; however it does not eclipse the source of my life, Jesus Christ.  I have never regretted the decision on December 19, 1982 to surrender to His Lordship and put my trust in Him.  One of the greatest gifts He has provided for my life is my family.  I thoroughly enjoy my wife, Natalie, whom has patiently endured me since 1989 and you may follow her at http://imitatingsteventon.blogspot.com/.  Together we have the privilege of stewarding some great days with our three daughters and son along with their spouses and our grandchildren.  Although born in Wood River, Illinois, I have lived in Brunswick and the Golden Isles of Georgia since June of 1972.
The ten week trip to Nigeria lit the fire for short term missions.  As a result, I have been privileged with several opportunities to share the gospel and share God's plan for great relationships in other nations.  I had the honor of reaching hundreds of thousands of youth in South Africa through five two-week trips to South Africa.  I also have enjoyed short-term youth lead mission trips to Venezuela, Guatemala, Honduras, Columbia, Peru, and Brazil. I was honored to join with my children to experience these trips.